Viswanathan Anand, first Grandmaster of India.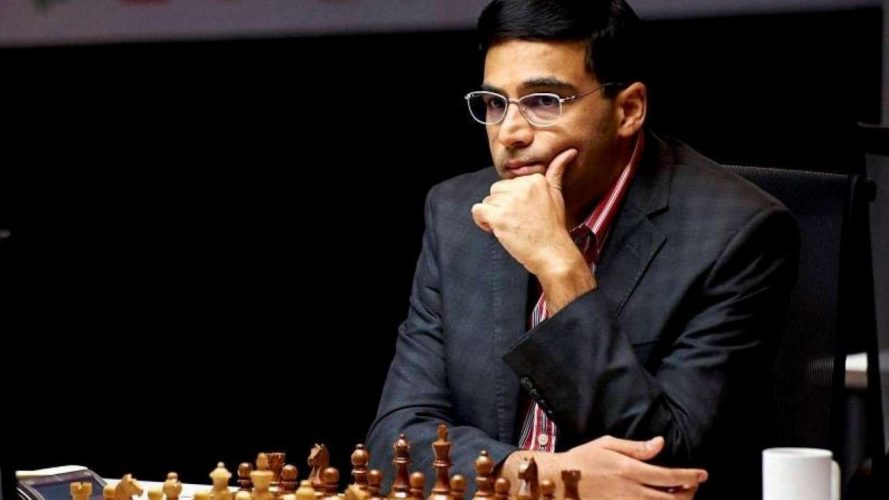 Viswanathan Anand (11 December 1969) is an Indian chess player, and the first Grandmaster of India.
EARLY LIFE
He was born on 11 December 1969, in Chennai, Tamil Nadu, India. His father Krishnamurthy Viswanathan was a retired general manager of Southern Railways. Viswanathan Anand did his schooling from Don Bosco Matriculation Higher Secondary School, Chennai. And completed his bachelor's degree in commerce from Loyola College, Chennai.
He learned chess from his mother. At the age of 14, he won the Sub-Junior Championship.  After a year, he became the youngest Indian player to earn the international master title. At the age of 17, he became the first Asian to win a world chess title.
In 1987, he became the first Indian to win the FIDE World Junior Chess Championship. In 1988, he became the first Indian to receive the Grandmaster title by winning the Shakti Finance International chess tournament held in Coimbatore, India.
In 1998, he won three consecutive Advanced Chess tournaments in Leon, Spain and is widely recognised as the world's best Advance chess player. In 1998, his collection My Best Games of Chess was published.
He won the annual Melody Amber tournament Blindfold and Rapid Chess Championships in years 1994, 1997, 2003, 2005, and 2006. He was the first player to won five titles of the Corus chess tournament, succeeded by Carlsen.
In 2007 he won the Grenkeleasing Rapid championship for the tenth time, by defeating Levon Aronian. In 2007, he won the Linares chess tournament, and it was widely believed that he would be ranked world No. 1 in the FIDE Elo rating list for 2007. But he was no.2 on the initial list released because the Linares result was not included.
In 2008, he won the Mainz Super tournament Championship, defeating Carlsen and earning his 11th title in that event.
In 2017, he won World Rapid Chess Championship, defeating Vladimir Fedoseev by 2–0.
In 2006, Anand became the fourth player in history to pass the 2800 Elo mark on the FIDE rating list, after Garry Kasparov, Vladimir Kramnik and Veselin Topalov. He occupied the number one position for 21 months.
AWARDS
In 1988, he received Padma Shri, fourth highest civilian award of India. And in 1992, he was the first recipient Rajiv Gandhi Khel Ratna Award.
He also received Padma Vibhusan in 2007 and Padma Bhusan in 2000, Second and Third highest Civilian award of India. In 1985, he received Arjuna award.
Read More: 10 December in Indian and World History