Union Minister for Road Transport and Highways Shri Nitin Gadkari said the country's first elevated 8-lane access control Dwarka expressway of 29.6 km length is being built at a cost of Rs 9000 crore will be almost completed in April 2024. He said the 34 meter wide expressway is being constructed on 18.9 km single pillar in Haryana and 10.1 km long in Delhi.
Shri Gadkari was inspecting the Expressway today along with Lieutenant Governor of Delhi, Shri Vinay Kumar Saxena, Union Minister of State Shri General V.K. Singh, Union Minister of State Shri Rao Inderjit Singh, MP Shri Pravesh Singh Verma and MP Shri Ramesh Bidhuri.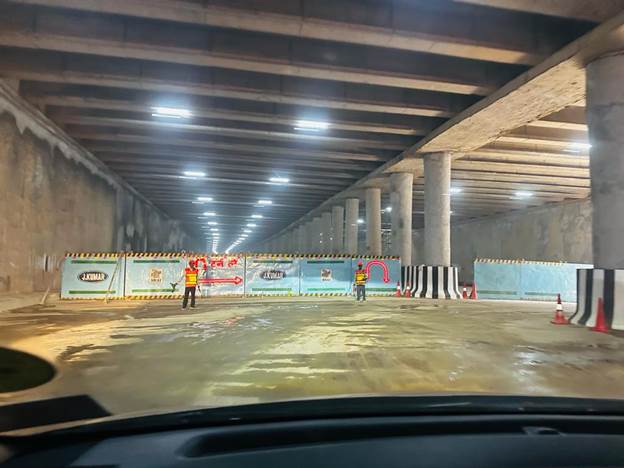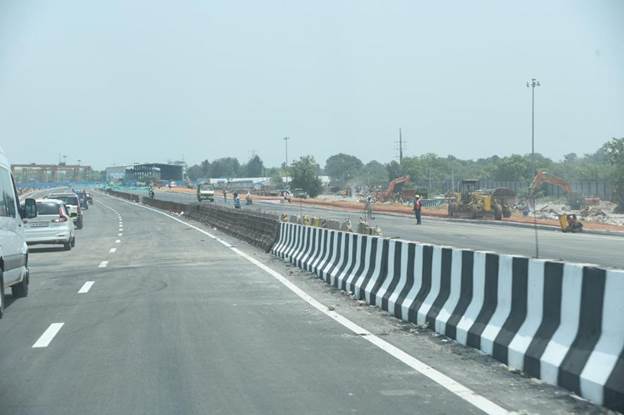 Interacting with the media Shri Gadkari said the road network of this expressway is of four levels. He said flyover is being constructed over tunnel, underpass, grade road, elevated road and flyover. A 3-lane service road is being constructed on both sides of the expressway. The Minister said the country's widest 8-lane tunnel of 3.6 km length is being built on this expressway in Delhi. This will improve the connectivity of the people of Haryana and West Delhi to the Indira Gandhi International Airport, he added.
Interacting with media on the progress of Dwarka Expressway, New Delhi. #PragatiKaHighway #GatiShakti #DwarkaExpressway https://t.co/eYD5vEjazl

— Nitin Gadkari (@nitin_gadkari) May 18, 2023
Shri Gadkari said in Haryana, this expressway will intersect Pataudi Road (SH-26) near Harsaru and Farukhnagar (SH-15A) near Basai, apart from this, it will also cross the Delhi-Rewari rail line near Gurgaon Sector-88 (B) and UER-II at Bharthal. He said the expressway will connect Sector-21 of Gurgaon with Sector-88, 83, 84, 99, 113 and Dwarka to Global City. This entire expressway will have Intelligent Transport System (ITS) facility ,he added.
चार पैकेज में बन रहे द्वारका एक्सप्रेसवे के दिल्ली में 2507 करोड़ रुपए की लागत से और 5.9 किमी लंबाई के महिपालपुर के शिव मुर्ति से बिजवासन तक के खंड का 60% कार्य पूर्ण हुआ है। 2068 करोड़ रुपए की लागत से 4.2 किमी लंबे बिजवासन ROB से गुरुग्राम में दिल्ली-हरियाणा सीमा तक के खंड का… pic.twitter.com/r2DrC35jLh

— Nitin Gadkari (@nitin_gadkari) May 18, 2023
Tags:
Dwarka expressway
,
India News
,
Latest News
,
Observervoice
,
PIB
,
PIB INDIA