Shashi Kapoor, an Indian actor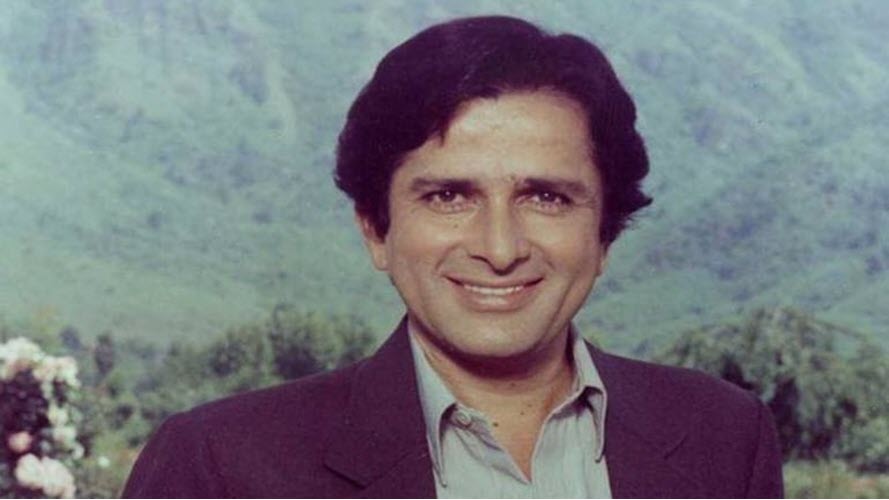 Shashi Kapoor (18 March 1938 – 4 December 2017) was an Indian actor and film producer.
He appeared in 116 Hindi films, including 61 as a solo lead hero and 55 with multi-star casts, 21, as a supporting actor and 7 in special appearances.
Early Life
He was born on 18 March 1938 Kolkata, West Bengal, India. As a child, he began acting in plays made by his father, Prithviraj Kapoor, as part of the Prithvi Theatres. In later films such as 'Aag' (1948), 'Sangram' (1950), 'Awaara' (1951) and 'Dana Paani' (1953), he worked as a child actor.
In some films, he worked as an assistant director.
In 1961, he made his debut as a lead role in 'Dharmputra' directed by Yash Chopra. His early movies were in Hindi, like Dharmputra, Prem Patra, and Char Diwari. Since 1961, he also appeared in some English language films, such as The Householder and Shakespeare-Wallah.
He acted alongside many heroines in Hindi cinema, including Nanda. Together, they made commercial hits like 'Mohabbat Isko Kahete Hain' (1965), 'Neend Hamari Khwab Tumhare' (1966), and 'Rootha Na Karo' (1970). He appeared with Raakhee in films like "Kabhi Kabhie", "Pighalta Aasman" and "Trishna". Among his films with Sharmila Tagore were 'Aamne Samne', 'Aa Gale Lag Jaa', and 'New Delhi Times'.
In 1986, Shashi Kapoor won the National Film Award for Best Actor for the Hindi film 'New Delhi Times', directed by Romesh Sharma.
The biggest role in Shashi Kapoor's career was in the 1975 blockbuster 'Deewar', directed by Yash Chopra.
He also acted in several romantic films, including Mohabbat Isko Kahete Hain (1965), Jab Jab Phool Khile (1965), Neend Hamari Khwab Tumhare (1966), Raja Saab (1969) and Rootha Na Karo (1970).
After Jinnah and Side Streets, he decided to retire from acting in 1998.
Awards
In 2011, he received the Padma Bhushan, India's third highest civilian award, and in 2014, he was awarded with the Dadasaheb Phalke Award, for his contribution to Indian cinema.
He got the Filmfare Lifetime Achievement Award at the 55th Annual Filmfare Awards in 2010.
Death
He died on 4 December 2017, Mumbai, Maharashtra, India.
Read More; Govindan Aravindan, an Indian film director