Pratibha Patil, the first woman President of India.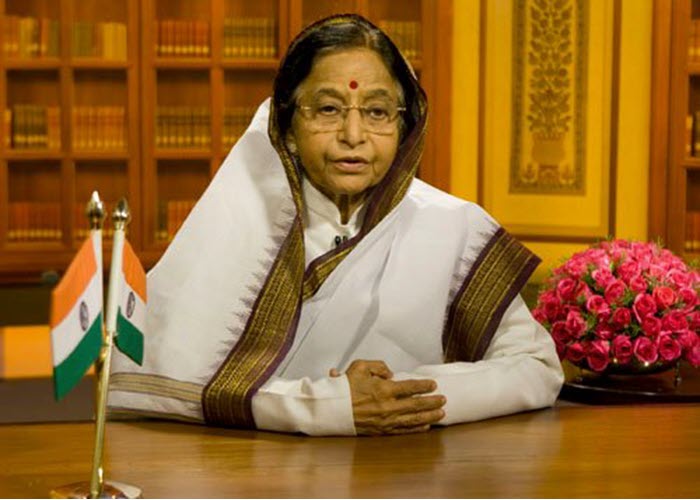 Pratibha Patil (born 19 December 1934) is an Indian politician and lawyer. She was the first woman President of India. On 25 July 2007, Pratibha Patil was sworn in as the 12th President of India.
EARLY LIFE
Pratibha Patil was born on 19 December 1934, Jalgaon, Maharashtra, India. She completed her schooling at R. R. Vidyalaya, Jalgaon. From Mooljee Jetha College, Jalgaon, she graduated with a master's degree in Political Science and Economics. And then, she received her Law degree from the University of Bombay. After a few years as a lawyer at the Jalgaon District Court, she became interested in social issues, like improving conditions for women in India.
POLITICAL CARRER
In 1962, she joined the Indian National Congress. And entered politics as a member of the Maharashtra legislative assembly. As part of her job, she was in charge of public health and social welfare. She distinguished herself as a loyal party member.
In 1985, She was elected to the Rajya Sabha, and served as its deputy chairperson from 1986 to 1988. She was elected to the 10th Lok Sabha in 1991 from Amravati as a member of Parliament. After she finished her five-year term, she briefly retired from politics, but she returned to the public service as governor of Rajasthan in 2004. In 2007, she was elected as the President of India.
She represented India, In various international forums. In Nairobi and Puerto Rico, she went to the International Council on Social Welfare conferences. She led the Indian delegation to the Conference on the Status of Women in Austria and was a delegate at the World Women's Conference in Beijing, China in September 1995, both as members of the Australian International Council delegation.
Her public life has been dedicated to the welfare of women, children, and underprivileged people. There are several institutions she founded for them. Her charity work includes women's hostels in Mumbai and Delhi, an Engineering College for rural youth at Jalgaon, an Industrial Training School for the blind in Jalgaon, schools for backward class children in Amravati, and a Krishi Vigyan Kendra in Amravati.
Read More; 18 December in Indian and World History.