Remembering Gopal Krishna Gokhale on his Birth Anniversary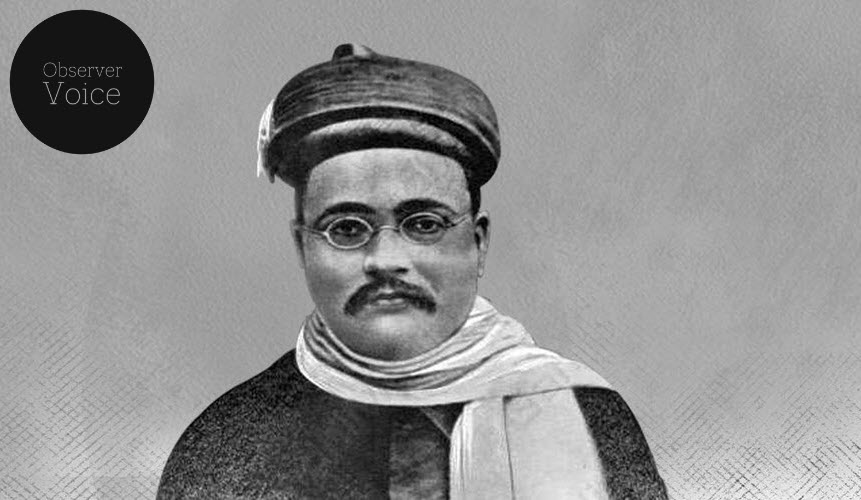 Gopal Krishna Gokhale (9 May 1866 – 19 February 1915) was an Indian politician, freedom fighter, and social reformer.
Early Life
Gopal Krishna Gokhale was born on 9 May 1866, Kotluk, Maharashtra, India. He graduated from Elphinstone College in 1884. The strength of his intellect allowed him to become a teacher at the New English School, Pune, where he taught the English language. Also, he took over as principal of Fergusson College, which he had founded.
Throughout his life he was influenced by the social works of Justice Mahadev Govind Ranade. He became the secretary of the Poona Sarvajanik Sabha after his association with Mahadev Govind Ranade, the learned social reformer.
Indian National Congress
In 1889, Gokhale joined the Indian National Congress. Along with Bal Gangadhar Tilak, Dadabhai Naoroji, Bipin Chandra Pal, Lala Lajpat Rai, and Annie Besant, Gokhale fought for decades to get greater representation and control over public affairs for common Indians. A few years after he joined INC, he became a prominent leader, right up there with Bal Gangadhar Tilak, who was his contemporary but with a different mindset. He was a moderate, believed in nonviolence, and wanted to end British rule through consensus and dialogue. Tilak and he were joint secretaries of the party, but their divergent opinions made things tricky. Gokhale became INC president in 1905, and the party was split into two groups with Gokhale heading the moderates and Tilak heading the extremists.
The Servants of India Society
Besides being a leader of the Indian National Congress, he founded the Servants of India Society. He founded the Servants of India Society to raise the general awareness of their civil duties and to bring about a major political change in India. The purpose of this society is to inform people about the current situation of the country and to encourage them to do their part to improve it. The foundation started schools, colleges, established mobile libraries, and arranged for formal education for people who lived below the poverty line.
He wanted a social reform that would better society. To avoid aggressive movements, he offered to work with the existing British Government. In 1903, when he became the Governor General of the country, it was because of this cordial relationship that he ascended. The enmity between him and others like Tilak got worse because of his close relationship with the British.
The Welby Commission praised Gokhale's testimony on India's financial situation. The stats in his budget speeches in the Central Legislative Council were unique. Bringing Morley-Minto Reforms to India was one of his major achievements. Probably the greatest Indian liberal, he was a scholar and statesman.
Mahatma Gandhi was mentored by Gokhale when he was starting out. After Gandhi's struggles in South Africa, Gokhale gave him personal guidance, including helping him better understand India and its issues.
Death
He died on 19 February 1915, Mumbai, India