An attempt to recognize the efforts of the legend Vashistha Narayan Singh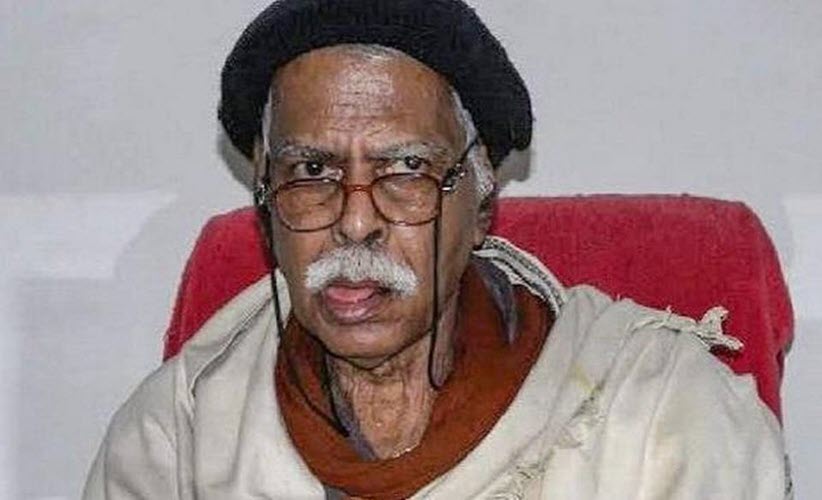 Mathematician Vashishth Narayan Singh. File photo. | Photo Credit: PTI
Vashistha Narayan Singh (2 April 1946 – 14 November 2019) was an Indian academic. He was a child prodigy and started his life from a modest village in Bihar and traveled to the soil of the prestigious University of California, Berkeley. His contribution to the field of mathematics and contribution towards education is ignored by the community, government, and society as a whole. Recently, he was honored posthumously with Padma Shri, the fourth highest civilian award of India.
He was born on 2 April 1946 in the Basantpur village of the Bhojpur district in Bihar, India. His father, Lal Bahadur Singh, was a police constable, and his mother, Lahaso Devi was a housewife. He a child prodigy and received primary education in Netarhat Residential School, and he received his college education from Patna Science College. He received recognition as a student when he was allowed by Patna University to appear for examination in the first year of its three-year BSc (Hons.) Mathematics course and later MSc examination the next year.
Union Education Minister holds a meeting on Universalization of Quality Education through Digital media
Education Journey
Later, he joined the University of California, Berkeley in 1965 and received a Ph.D. in (Cycle Vector Space Theory) in 1969 under doctoral advisor John L. Kelley. After receiving his Ph.D., Singh joined the University of Washington at Seattle as an assistant professor, and then returned to India in 1974 to teach at the Indian Institute of Technology Kanpur. After eight months, he joined the Tata Institute of Fundamental Research (TIFR), Bombay where he worked in a short-term position. Later he was appointed as a faculty at the Indian Statistical Institute, Kolkata.
He is also said to have challenged great scientist Einstein's theory of relativity. After returning to India in 1971 he got married in 1973 but soon he was separated from his wife. He was fond of reading books on mathematics and playing the flute.
Downward spiral
Soon, he was diagnosed with schizophrenia. For over four decades he was living with this illness. In 1987 he returned to his village but two years later he disappeared from a journey. After four years in 1993, he was found outside a roadside eatery in Doriganj near Chhapra of Saran district. He was then admitted to the National Institute of Mental Health and Neurosciences (NIMHANS), Bangalore. In 2002, he was treated at the Institute of Human Behaviour and Allied Sciences (IHBAS), Delhi. In 2014, Singh was appointed as a visiting professor at Bhupendra Narayan Mandal University (BNMU) in Madhepura. He died on 14 November 2019 at Patna Medical College and Hospital, Patna after a prolonged illness.
Ignorance from community, government, and society
As observed, he and his achievements were largely ignored by the community, government, and society. While he was languishing for medical treatment, there was no support offered from the Government. The much-needed help came from the Netarhat Old Boys Association (NOBA) for his medical treatment and other facilities. The family members were accused of negligence after his death. "After he was declared dead, the body was kept in the open outside the hospital for over an hour as the hospital management did not provide him an ambulance to take the body to the residence," alleged his younger brother Ayodhya Prasad Singh.
Chief Minister Nitish Kumar offered his condolences and remembered Mr. Singh as a great mathematician who had earned a name in the world Mr. Kumar said Mr. Singh would be cremated with full state honors. The body was taken to his village. Many leaders, academics, intellectuals, and members of civil society too offered their condolences.