3 January: Remembering Anna May Wong on Birthday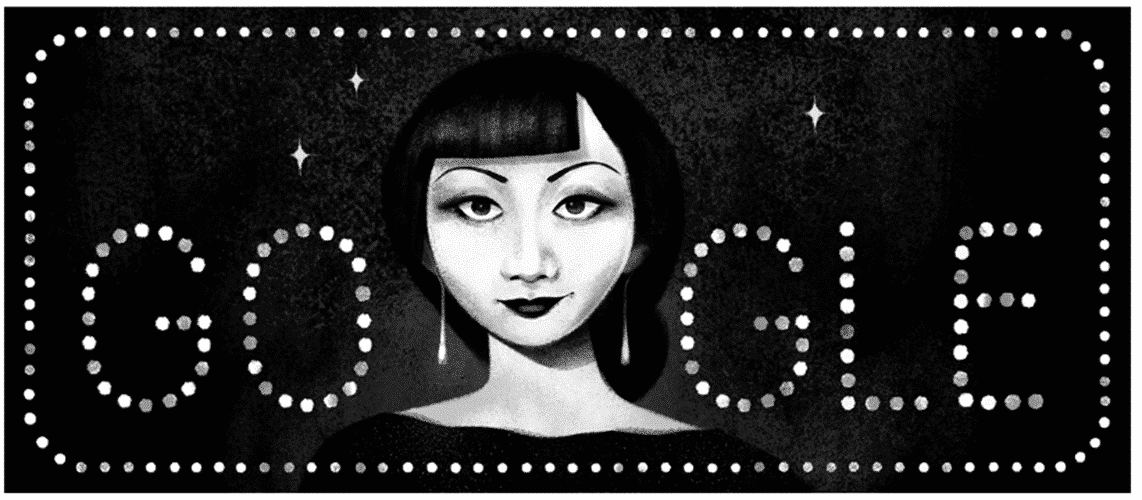 Image Courtesy: Google Doodle
Anna May Wong (3 January 1905 – 3 February 1961) an American actress, was considered the first Chinese-American movie star in Hollywood as well as the first Chinese-American actress to gain international recognition.
Life and Career
She was born in Los Angeles on 3 January 1905 and began her acting career as a teenager. She appeared in a number of silent films and early sound films, including the first sound film to feature an all-Asian cast, "The Toll of the Sea" (1922).
Throughout her career, Wong faced significant discrimination and stereotyping in Hollywood due to her Chinese heritage. Despite this, she persisted and became a prominent figure in the entertainment industry. She appeared in over 50 films and also worked in theater and television. Some of her notable films include "The Thief of Bagdad" (1924), "Shanghai Express" (1932), and "The Son-Daughter" (1932).
In the 1930s, Wong traveled to Europe, where she found more opportunities and less discrimination in the film industry. She appeared in British and German films, and also performed on stage. However, she returned to the United States in the 1940s and continued to work in Hollywood.
Wong's career slowed down in the 1950s and she retired from acting in the 1960s.
She passed away on 3 February 1961, at the age of 56. Despite the challenges she faced, Anna May Wong was a trailblazer for Asian American actors and continues to be remembered and celebrated as a pioneering figure in Hollywood.
Award and Legacy
her legacy continues to be celebrated and recognized in the present day. In 1983, she was posthumously awarded a star on the Hollywood Walk of Fame. In 1999, the UCLA Film and Television Archive established the Anna May Wong Collection, which holds many of her films and personal papers.
In recent years, Anna May Wong's legacy has been the subject of renewed interest and appreciation. Her life and career have been the subject of several documentaries and books, and her work has been re-evaluated by critics and scholars. Her contributions to the entertainment industry as an Asian American woman, and the challenges she faced, are now more widely acknowledged and appreciated.
Her legacy represents the representation and visibility of Asian American actors in Hollywood and how far the industry has come in terms of representation since her time. Also, her work and personal experiences have inspired many Asian American actors, filmmakers and activists to work toward more diverse representation in the industry.
On 22 January 2020, a Google Doodle celebrated Wong, commemorating the 97th anniversary of the day The Toll of the Sea went into general release.