28 May: Remembering Zainul Abedin on the day of his passing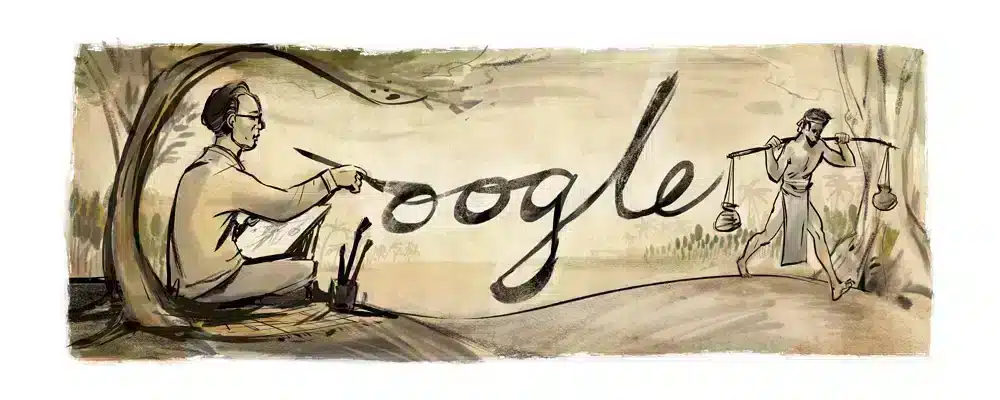 Image Courtesy: Google Doodle
Zainul Abedin (29 December 1914 – 28 May 1976) was a Bangladeshi painter. He became well known in 1944 through his series of paintings depicting some of the great famines in Bengal during its British colonial period.
Life and Career
Zainul Abedin was born on 29 December 1914 in Kishoreganj, East Bengal (now Bangladesh) in 1914. He received his early education in art at the Government School of Art in Kolkata, India, where he studied under the renowned painter Nandalal Bose.
After completing his studies, Abedin returned to East Bengal and began teaching at the Government Art School in Dhaka. He quickly gained a reputation as a talented and innovative artist, and his paintings and sketches were exhibited in galleries and museums around the world.
Abedin is best known for his paintings and sketches of the 1943 Bengal famine, which depicted the horrors and suffering experienced by the people of East Bengal during this tragic event. His powerful and emotionally charged paintings brought international attention to the famine and helped to raise awareness of the dire situation in East Bengal.
In addition to his paintings, Abedin was also an accomplished graphic artist and illustrator. He played a significant role in the development of the art and cultural scene in Bangladesh, and his work continues to be exhibited and celebrated around the world. He passed away on 28 May 1976, leaving behind a rich legacy of art and activism that continues to inspire and influence artists in Bangladesh and beyond.
Award and Legacy
Zainul Abedin was a highly respected and influential artist in Bangladesh and beyond, and his work has been recognized and celebrated with numerous awards and accolades.
In 1959, Abedin was awarded the prestigious Jahangir Prize by the Government of Pakistan for his contributions to art and culture. He was also honored with the Independence Day Award, the highest civilian award in Bangladesh, in 1971 for his outstanding contributions to the country's art and culture.
In addition to these awards, Abedin's work has been exhibited in galleries and museums around the world, including the Victoria and Albert Museum in London, the National Museum in New Delhi, and the National Art Gallery in Dhaka.
Abedin's legacy as a pioneering artist and cultural figure in Bangladesh is undeniable, and his work continues to be celebrated and revered by artists and art lovers around the world. His powerful and emotionally charged paintings, which brought international attention to the 1943 Bengal famine and the plight of the people of East Bengal, stand as a testament to his enduring influence and the enduring impact of his art. On 29 December 2019, Google Doodle celebrated Zainul Abedin's 105th Birthday. The International Astronomical Union named an impact crater on Mercury for Abedin in 2009, calling it "Abedin."