25 January: National Tourism Day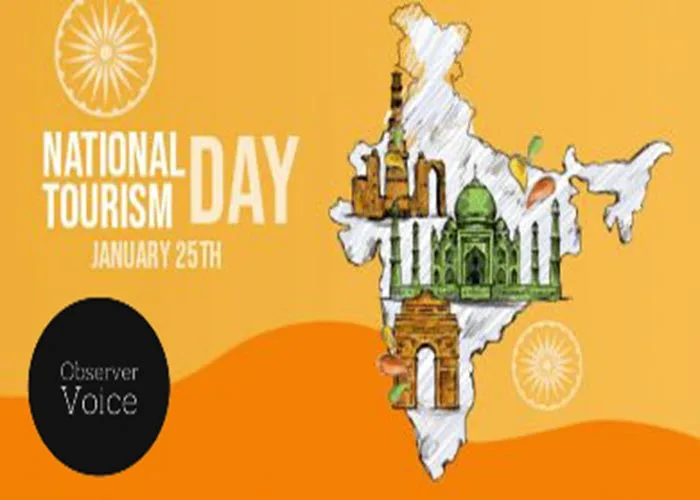 On January 25, National Tourism Day is celebrated every year to recognize and raise awareness about the importance of tourism for the Indian economy and to honor India's natural beauty. Tourism plays an important role in the economy of the country, so this day is observed to raise awareness. In addition to promoting the country's culture and heritage, the day aims to boost economic growth.
Throughout the world, India is a top tourist destination. The importance of tourism in India cannot be overstated, both culturally and economically. There are many types of tourism available in India, including ecotourism, cruises, business, sports, educational, rural, and medical tourism.
National Tourism Day: History
It is believed that national tourism day was first celebrated in 1948 when an Indian tourism committee was formed by the Indian government in order to promote tourism in the country. It was decided that the goal would be to save national heritage and create popular tourist destinations all over the country.
National Tourism Day 2023: Theme
The Government has not yet announced the theme for National Tourism Day 2023. The theme of last year's National Tourism Day celebrations was "Rural and Community-Centric Tourism".
National Tourism Day: Significance
In addition to its heritage, culture, religion, spirituality, science, and diversity, India is one of the world's oldest civilizations. There are many famous attractions and a rich heritage in the country. To raise awareness of the benefits of tourism for India's economy, National Tourism Day is celebrated nationwide. As the tourism industry contributes heavily to the Indian economy, it is important to observe and promote Indian Tourism Day.
National Tourism Day: Celebration
Throughout the country, various events are held to commemorate the day at the center and state levels. In order to promote tourism in their regions, the Centre organizes seminars, cultural events, and programs.
Read More: 25 January in Indian and World History