22 years of Kargil Vijay Diwas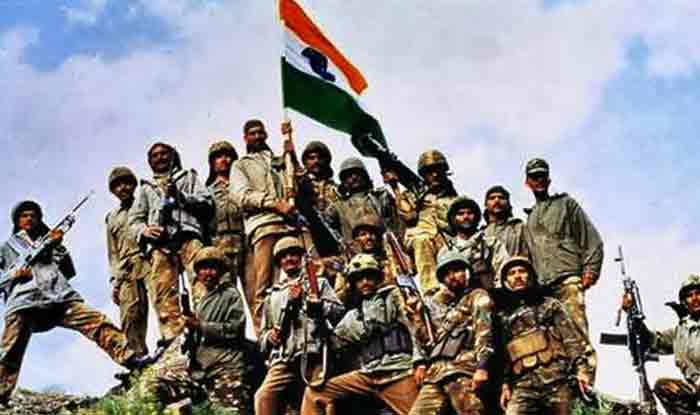 Kargil Vijay Diwas is on 26th of July. On this date in 1999 India successfully took command of the high outposts. The Kargil war was fought for more than 60 days and ended on 26 July 1999.
It was on this day 22 years ago that the Indian Army recaptured all the Indian posts in Kargil that had been occupied by Pakistan's army. Since then, July 26 has been observed annually to commemorate the sacrifices made by soldiers in this war.
The war took place between May and July of 1999 in Jammu and Kashmir's Kargil district.
However, the victory for the Indian army came at a high price as the death toll on the Indian side was 527, while that on the Pakistani side was between 357 and 453.
"Operation Vijay was a perfect blend of strong and determined political, military and diplomatic actions which enabled us to transform an adverse situation into a military and diplomatic victory," VP Malik who was the Army Chief during Kargil War summed up in a 2002 article.
Pakistan faced global pressure, with the then US President Bill Clinton persuading Pakistani Prime Minister Nawaz Sharif to pull out from Kargil in early July through a telephonic conversation.
The Government of India responded with Operation Vijay, a mobilization of 200,000 Indian troops. The war came to an official end on 26 July 1999, since then the day has been celebrated annually as Kargil Vijay Diwas.
Kargil Vijay Diwas is celebrated on 26 July every year to honor the heroes of Kargil War. This day is celebrated in the Kargil-Dras sector and the national capital New Delhi, where the Prime Minister of India pays homage to the soldiers at Amar Jawan Jyothi at India Gate every year. Functions are also organized all over the country to commemorate the contributions of the armed forces. A great display of Kargil battle was performed by our NCC cadets and students in the quadrangle. It was indeed touching and an emotional scene to witness the sacrifices made by the soldiers of Indian army.