18 January: Remembering John Hume on his Birth Anniversary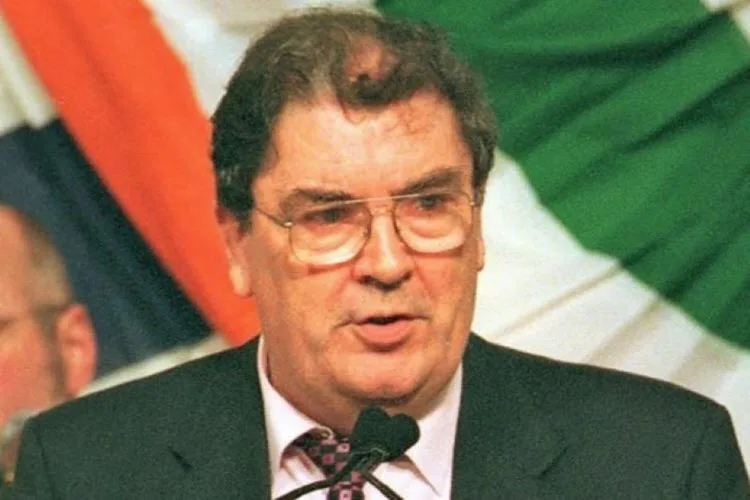 John Hume (18 January 1937 – 3 August 2020) was an Irish nationalist politician from Northern Ireland. He received the Nobel Peace Prize in 1998.
Life and Career
He was born on 18 January 1937, in Derry, Northern Ireland. He attended St Columb's College and St Patrick's College, Maynooth.
In 1958, he earned an M.A. in French and history from the college, and then returned home to Derry, where he taught at his Alma Mater, St Columb's College.
In the mid-1960s he tried to establish Northern Ireland's second university in Derry but failed. He helped found the Credit Union movement in the city and served as chairman of the University of Derry Committee in 1965.
He was appointed President of the Irish League of Credit Unions, a trade association for credit unions.
He fought for the Nationalist Party in the 1960s, but in 1964, he joined the National Democratic Party.
He joined the Northern Ireland Parliament in 1969 as an Independent Nationalist and he was elected to the Northern Ireland Assembly in 1973.
In 1974, he was made Minister of Commerce for a short time, and in 1979, he became leader of the Social Democratic and Labour Party (SDLP). He was also a member of the Northern Ireland European Parliament.
In 1995, he received an honorary degree from Boston College, USA.
In 2004, he stepped down as leader of the SDLP and announced he was quitting politics. He made a few public speeches in various parts of the world about global issues.
Major Works
When he was in the Ministry of Commerce, he played a big role in the 'Sunningdale Agreement' which put Northern Ireland and Ireland on a power-sharing basis on December 9, 1973.
To make the Anglo-Irish Agreement, Hume held secret talks with the British government and Sinn Fein, an Irish republican party in Northern Ireland. To help bring peace to Northern Ireland, the agreement was signed.
After that, Britain, Ireland, and Northern Ireland began peace negotiations, which led to the Belfast Agreement. One of the most important peace processes of the 1990s was the Belfast Agreement.
Award
He won the Nobel Peace Prize in 1998 for his contributions to Northern Ireland's peace process.
For his efforts to bring about peace in Northern Ireland, he won the Martin Luther King Award in 1999 and the Gandhi Peace Prize in 2001. He is the only person to receive three major peace awards.