14 October: Tribute to Farouk Shousha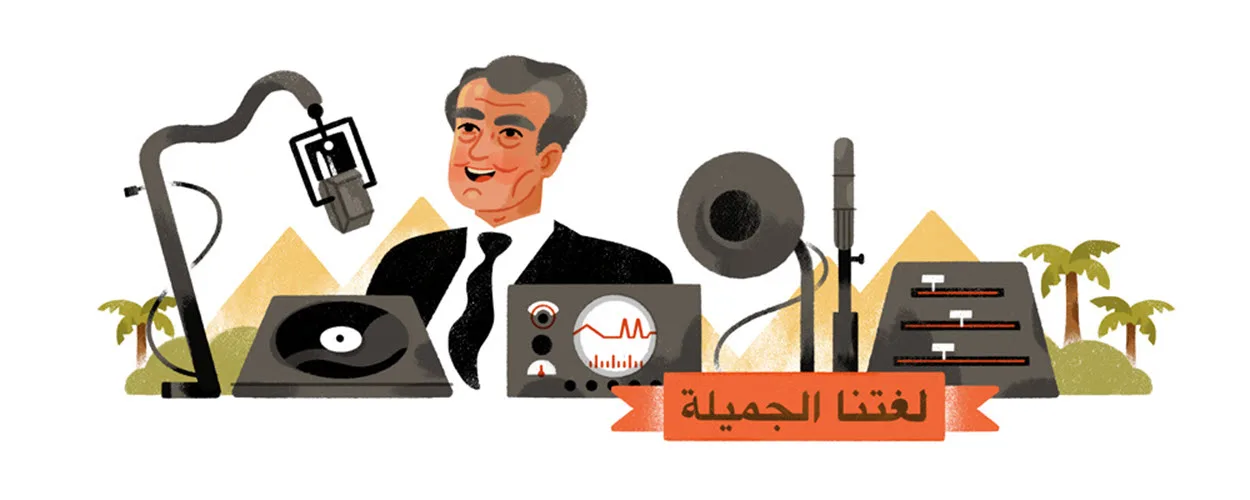 Image Courtesy: Google Doodle
Farouk Shousha (9 January 1936 – 14 October 2016) was an Egyptian poet. He hosted the popular television program Umsiya Thaqafiya ("Cultural Evening") from 1977 through 2006.
Life and Career
Farouk Shousha was born on 9 January 1936 in the port city of Damietta. Shousha received his early education at a traditional kuttab elementary school. He credited this classical style of schooling for his strong foundation in Arabic, which in turn inspired his lifelong passion for safekeeping the quality and purity of the language.
On his show, Our Beautiful Language, he would recite and dissect Arabic poetry, popularizing it among the masses. Considered a "Guardian of Arabic," Shousha was appointed Secretary General of the Academy of the Arabic Language. He authored 13 poetic anthologies and won the Nile Prize for Literature in 2016.
Award and Legacy
Farouk Shousha is an award-winning Egyptian poet who has received many accolades for his work. Some of the awards and honors he has received include:
The Nile Award for Poetry: This is a prestigious award given annually to poets in the Arab world. Shousha has won the award multiple times.
The State Encouragement Award for Literature: This award is given by the Egyptian government to recognize outstanding achievements in literature.
The Arab Writers Union Award: This award is given by the Arab Writers Union to recognize outstanding contributions to Arab literature.
Shousha's poetry has been widely published and translated, and he is considered a major figure in the world of Arabic literature. His works are known for their depth and insight, and they have had a lasting impact on the literary landscape of the Arab world.
On 9 January 2018, Google Doodle celebrated Farouk Shousha's 82nd Birthday.