12 January: Remembering Swami Vivekananda on Punya Tithi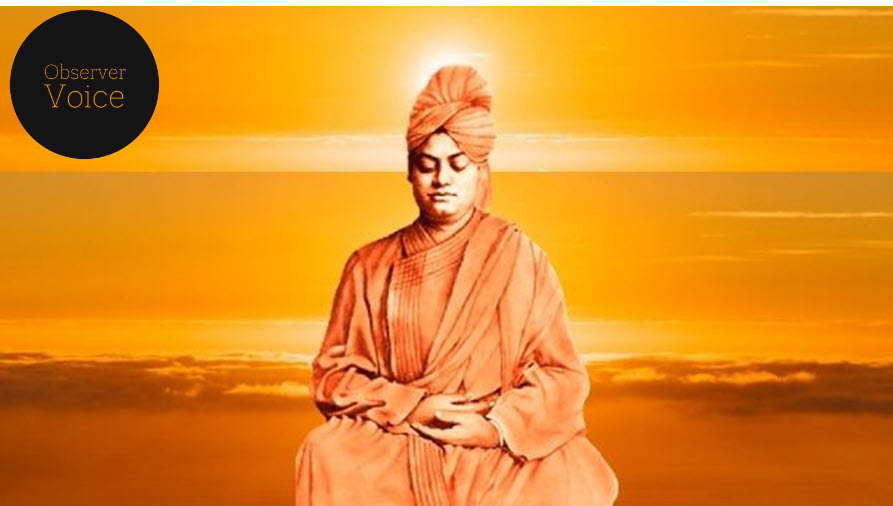 Swami Vivekananda (12 January 1863 – 4 July 1902), was an Indian Hindu monk. He was a chief disciple of the 19th-century Indian mystic Ramakrishna. Hindu spiritual leader and reformer in India who attempted to combine Indian spirituality with Western material progress, maintaining that the two supplemented and complemented one another. His Absolute was a person's own higher self; to labour for the benefit of humanity was the noblest endeavour.
Early Life
Swami Vivekananda was born on 12 January 1863 in Calcutta, British India. His grandfather was a Sanskrit and Persian scholar, who left his family and became a monk at age of twenty-five. His mother, Bhubaneswari Devi, was a housewife.
He was interested in spirituality from a young age and used to meditate before the images of deities such as Shiva, Rama, Sita, and Mahavir Hanuman. He was fascinated by wandering ascetics and monks. He was naughty and restless as a child, and his parents often had difficulty controlling him.
In 1871, at the age of eight, He enrolled at Ishwar Chandra Vidyasagar's Metropolitan Institution, where he went to school until his family moved to Raipur in 1877. In 1879, after his family's return to Calcutta, he was the only student to receive first-division marks in the Presidency College entrance examination.
He was an avid reader in a wide range of subjects, including philosophy, religion, history, social science, art and literature. He was also interested in Hindu scriptures, including the Vedas, the Upanishads, the Bhagavad Gita, the Ramayana, the Mahabharata and the Puranas.
He was influenced by his guru, Ramakrishna, from whom he learnt that all living beings were an embodiment of the divine self; therefore, service to God could be rendered by service to humankind. After Ramakrishna's death, Vivekananda toured the Indian subcontinent extensively and acquired first-hand knowledge of the conditions prevailing in British India. He later travelled to the United States, representing India at the 1893 Parliament of the World's Religions. Vivekananda conducted hundreds of public and private lectures and classes, disseminating tenets of Hindu philosophy in the United States, England and Europe. In India, Vivekananda is regarded as a patriotic saint, and his birthday is celebrated as National Youth Day.
On his return to India with a small group of Western disciples in 1897, Vivekananda founded the Ramakrishna Mission at the monastery of Belur Math on the Ganges River near Calcutta. Self-perfection and service were his ideals, and the order continued to stress them. He adapted and made relevant to the 20th century the very highest ideals of the Vedantic religion, and, although he lived only two years into that century, he left a mark of his personality on East and West alike.
Death
He died on 4 July 1902, in Belur Math, British India due to a rupture in the blood vessel of his brain.