10 January: Tribute to Sinclair Lewis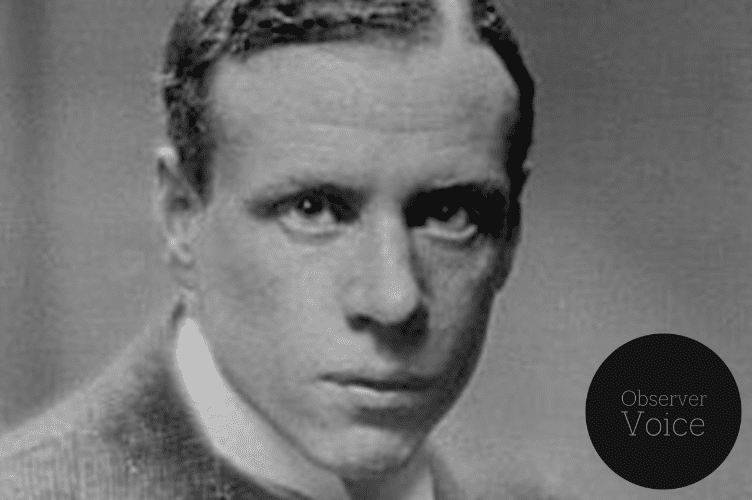 Sinclair Lewis (7 February 1885 – 10 January 1951) was an American novelist and short story writer. He was the first American writer to win the Nobel Prize in Literature.
Life and Career
He was born on 7 February 1885, in Minnesota, United States. He didn't have many friends at school, so he spent a lot of time reading. He kept a diary too. However, he had a romantic mind, so when he was thirteen, he tried to run away from home so he could join the Spanish-American War as a drummer boy.
When he was in high school, he started writing. He wrote a few articles for the Sauk Center newspaper. In 1903, he enrolled at Yale University after completing his high schooling in 1902.
His studies at Yale University were interrupted when he began to work at Helicon Home Colony in New Jersey. Also, he traveled to Panama to work on the Panama Canal under US supervision during this period.
He graduated from Yale in 1908. He contributed regularly to the Yale Literary Magazine during his time at Yale.
After graduation, he became a journalist for various publications. Then he learned how to write shallow, but popular stories, which were bought by a lot of magazines. Additionally, he sold plots to Jack London for extra money.
He published his first potboiler novel, 'Hike and the Aeroplane' in 1912 under the pseudonym of Tom Graham. He wrote his first book under his own name in 1914 called Our Mr. Wrenn: The Romantic Adventure of a Gentleman. A total of 9000 copies were sold. A lot of reviewers liked the storyline.
He wrote four more novels between 1914 and 1919. These were 'The Trail of the Hawk: A Comedy of the Seriousness of Life' (1915), 'The Job' (1917), 'The Innocents: A Story for Lovers' (1917), and 'Free Air' (1919). These novels didn't do well commercially.
In 1920, he published 'Main Street' his first successful work. In the following years, he wrote successful novels like 'Babbit' (1922), 'Arrowsmith' (1925), 'Elmar Gantry' (1927), and 'Dodsworth' (1929).
He also wrote 'Mantrap' (1926) and 'The Man Who Knew Coolidge (1928), but they didn't do well. In addition to his novels, Lewis wrote a lot of short stories for different magazines. One of them is 'The Little Bear Bongo' (1930), bought by Walt Disney Pictures.
He wrote 11 more novels between the 1930s and 1940s, of which 10 were published. he wrote short stories, plays, and screenplays. Several of his works were adapted into movies.
He traveled with Lewis Browne across the United States in the 1940s.
Later, he traveled to Europe looking for publishers. A lot of established writers had started dominating the market by then, like Fitzgerald, Hemingway, Dos Passos, and Faulkner. Still, he kept writing. His last novel 'World So Wide' was published posthumously.
He died on 10 January 1951, in Rome, Italy.
Major works
His first successful novel was Main Street, published on October 23, 1920. This was a labor of love. Writing the novel began in 1916, and it was finished in 1920. It sold 180,000 copies in its first six months. Sales reached two million within a few years. In 1922, he published 'Babbitt', another best seller.
His other major work is 'It Can't Happen Here' (1935). It is a political novel written during the rise of fascism in Europe. The novel is about an American politician who becomes president and takes full control of the government after being elected.
Award
A Pulitzer Prize was awarded to Lewis' 1925 novel 'Arrowsmith,' but he declined to accept it.
Sinclair Lewis won the Nobel Prize for Literature in 1930.